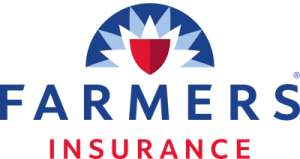 KEVIN BOLAND INSURANCE AGENCY
What Clients Say About Us:
"Dominic and I have worked with Kevin Boland and his team for 10+ years. His team is helpful, fast to respond and always available by phone. Kevin has helped us with our auto, home and business insurance needs. His rates are competitive and coverage is fantastic. We are incredibly happy with Kevin and would highly recommend him."
"We highly recommend The Kevin Boland Insurance Agency. For over five years Kevin, and his colleague James Johnston, have provided us with expert advice and excellent service for ALL of our insurance needs - home, umbrella and earthquake. They are always available, helpful, extremely competent and on several occasions helped us save money while providing optimum and comprehensive coverage."
"I am happy to say I do not have to worry about my insurance needs. I have been with Kevin Boland insurance for 10 years and am confident that my home and auto are properly covered as I am provided yearly reviews. I have had to file claims with my home and car and Kevin has always personally guided me through the process. If ever I have a question his team has gotten back to me in a timely manner and answered all of my questions professionally and with expertise. I would highly recommend Kevin Boland and his team.
"Our experience with Boland Insurance has been very positive, specifically with our personal insurance consultant James Johnston. James and the agency came highly recommended and James worked hard for us making sure that we got the coverage we needed and at a very competitive rate. During our annual review period, James is always on time, comes prepared and makes it a painless process. We appreciate the service we receive from Boland Insurance."
|  405 5th Street  HOA  |  Cortina Place  HOA  | Deer Creek  HOA  |  Dominican  HOA  |  Evergreen Laurels  HOA  |  Lakewood Hills HOA  |
|  Sonesta Villas  HOA |  Sonoma Commons  HOA  |  South Broadway Court  HOA  |  Spanish Pueblo #2  HOA  |  Windsor Creek  HOA  |